When is a potholder not a potholder? When it's a purse!
Whip stitch to close the bottom flap, and then a bit of stitching at the top corners to encourage the top flap to fold on a straight line, and not warp as it ages. We'll see how well that works in practice.
Here's a closeup of the reinforcement, anchoring in one loop, and whip stitching the loops beside it together to form a pinch point.
I strung the small loop through the lower flap, then use it to tie down the ring.
Cushion-y, spacious, secure.
The stitching is pretty rough, with some linen thread I had already cut, waxed, and ironed in my sewing basket. I can fix that if I like how it works in practice. I think seaming with thread is important for security if I'm using it to hold things. I considered a cut potholder loop to match the weave, and rejected it on the grounds of it being stretchy and not fixative enough.
All tucked up again!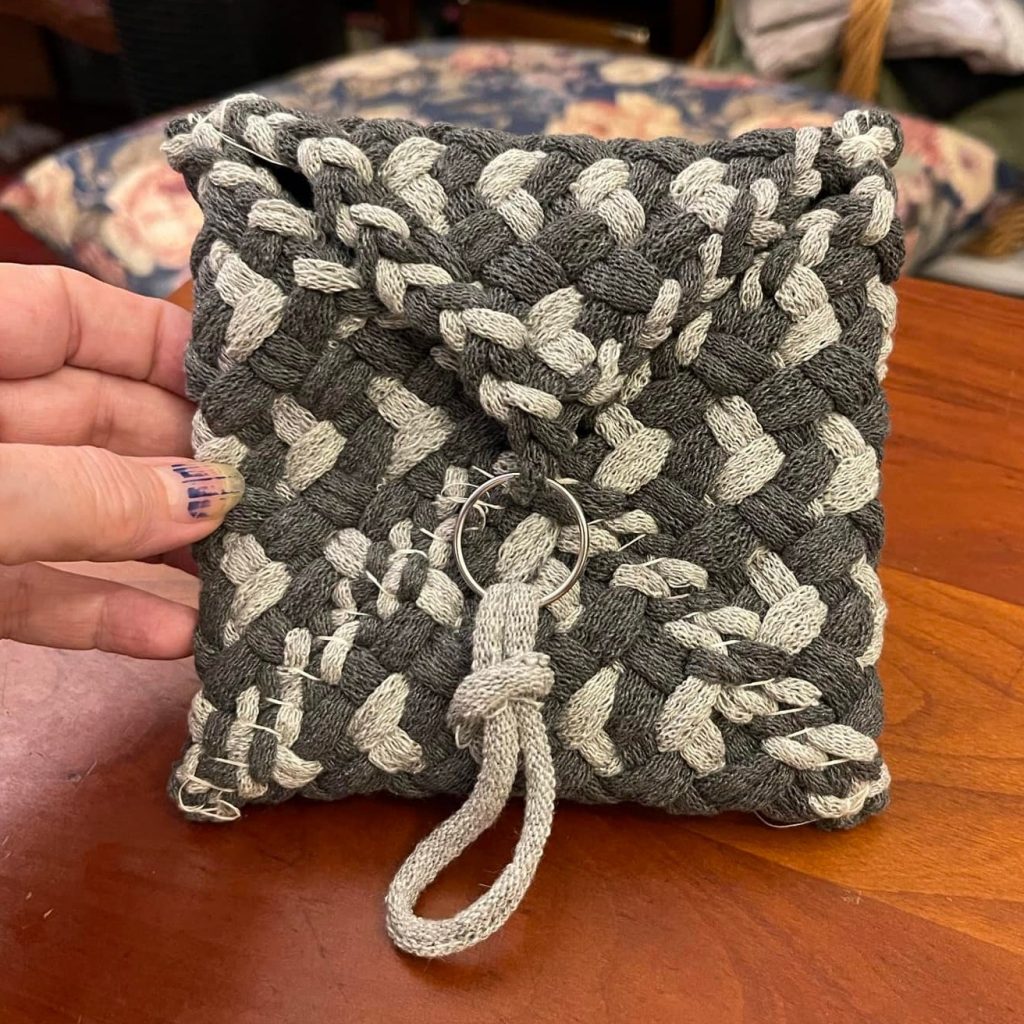 Rear view so you can see the scales.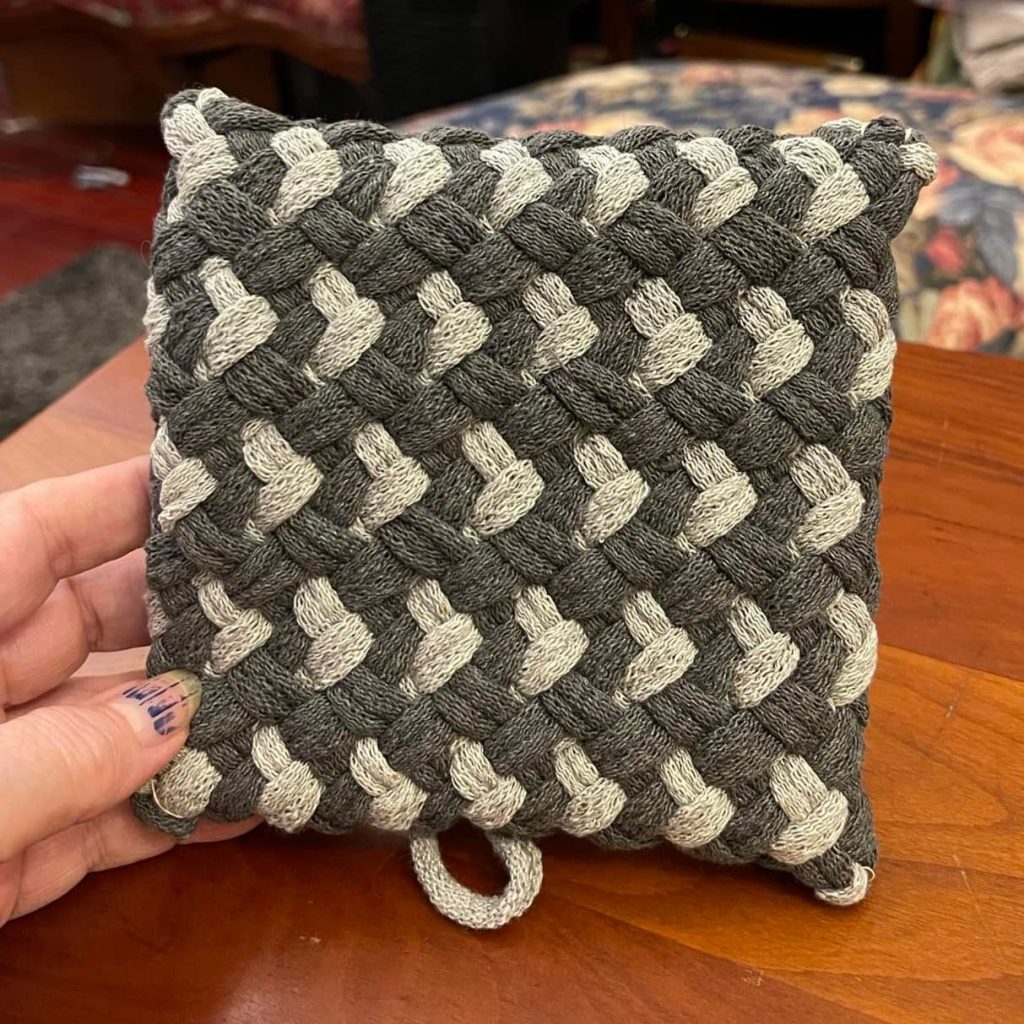 See Also:
Fish Scales, to see how the original potholder was made.