Fish Scales is a *very* interesting fabric. Before we begin, please note, this is a *light-duty* potholder. Use for trivets, bowl cozies, other flexible fabric cushion-y choices. DO not risk burning yourself (or your gift recipient!!) on hot heavy cast-iron.
The surface is notably dimpled with slight puffiness. The fabric is flat and feels slightly stiff, more like a tabby (over/under across the row) than a twill. It has the flexibility of twill, in all cardinal directions.
I could not restrain myself to <color>-and-white for this one. I needed to see the fish scales in pewter and silver. Aren't they lovely!? If you work in red or pink, you would also get lovely hearts.
The pattern is extremely regular. Every odd row repeats 2/1/2/1 etc. across the row. Every even row repeats 2/2/1/1/ across the row. Use the chart to keep track of the shifts from one pattern row to the next.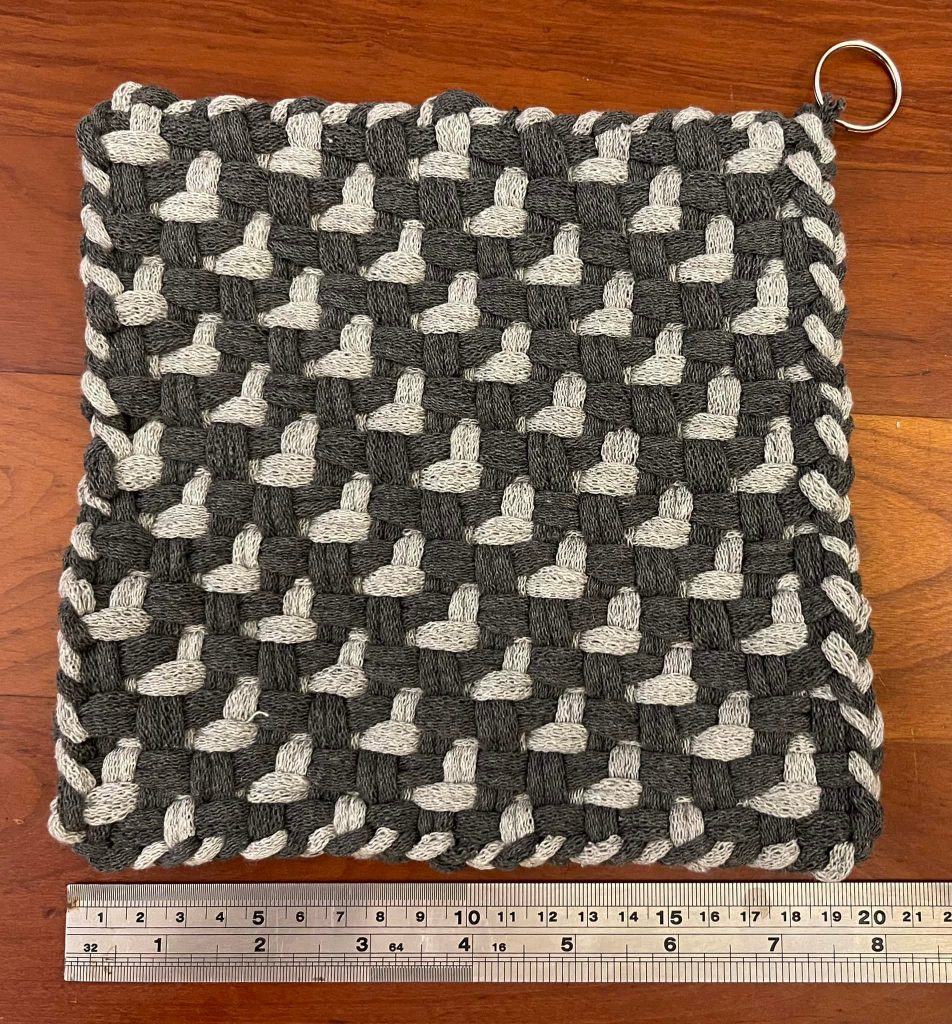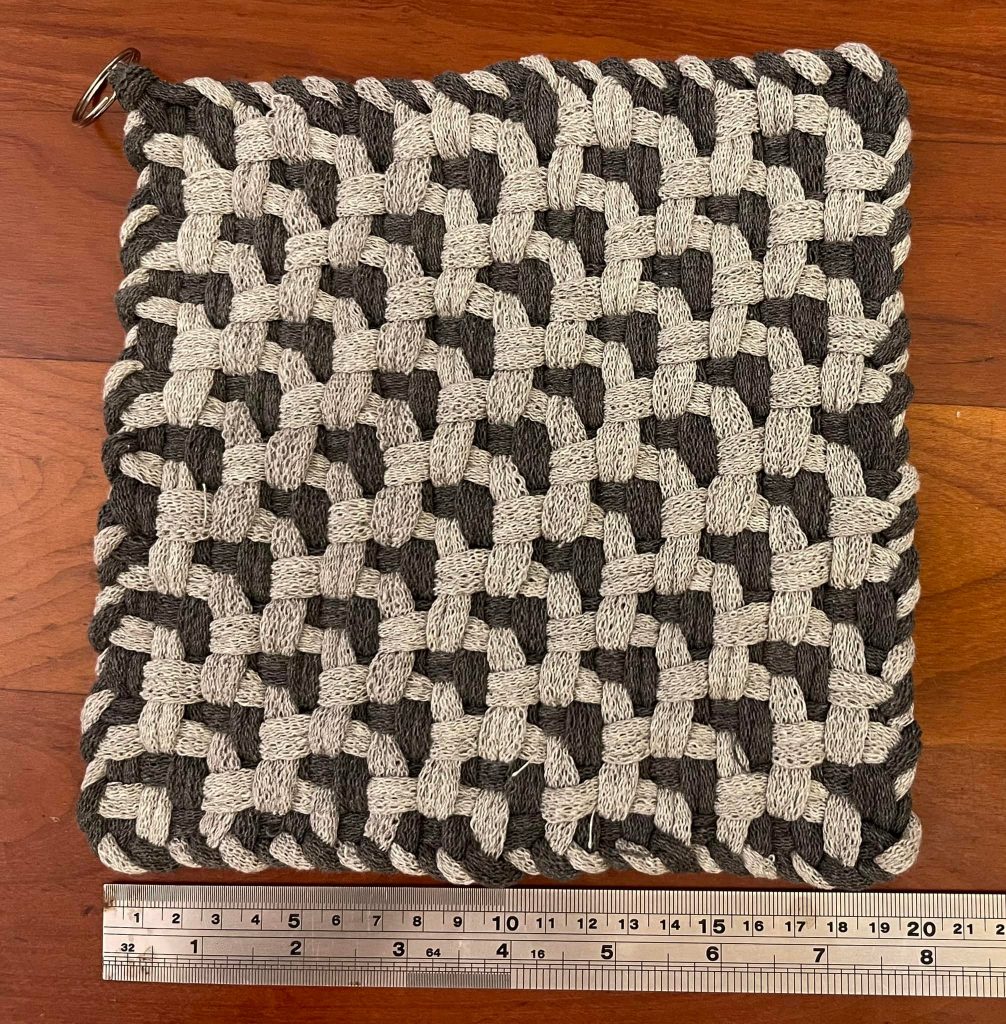 See Also: