Exploring the stacked diagonal twills of Branch with variations, we have 4 good patterns and one that's okay.
Clockwise from top left, we have Branch in pine and winter white, Parallel Branches 1 in pine and flax, Branch and Root in pine and ochre, Forked Branch in navy and ochre, and Parallel Branches 2 in pine and autumn.
Branch
Branch is mostly tabby (over/under across the row), and makes a very flat fabric with a raised center seam on both sides.
Forked Branch
Forked Branch is an exploration of what happens when you break up the stacked diagonal twills by inserting pattern directional changes. Without the strong center seam, the fabric remains more tabby-like overall, flatter and more even throughout. (More explorations of forked branch forthcoming!)
Parallel Branches
Splitting into multiple branches, you get two versions of Parallel Branches. The additional seams form valleys in the fabric that encourage folding along the diagonal. They also draw up the fabric in one diagonal direction only, pulling it out of square into a diamond shape.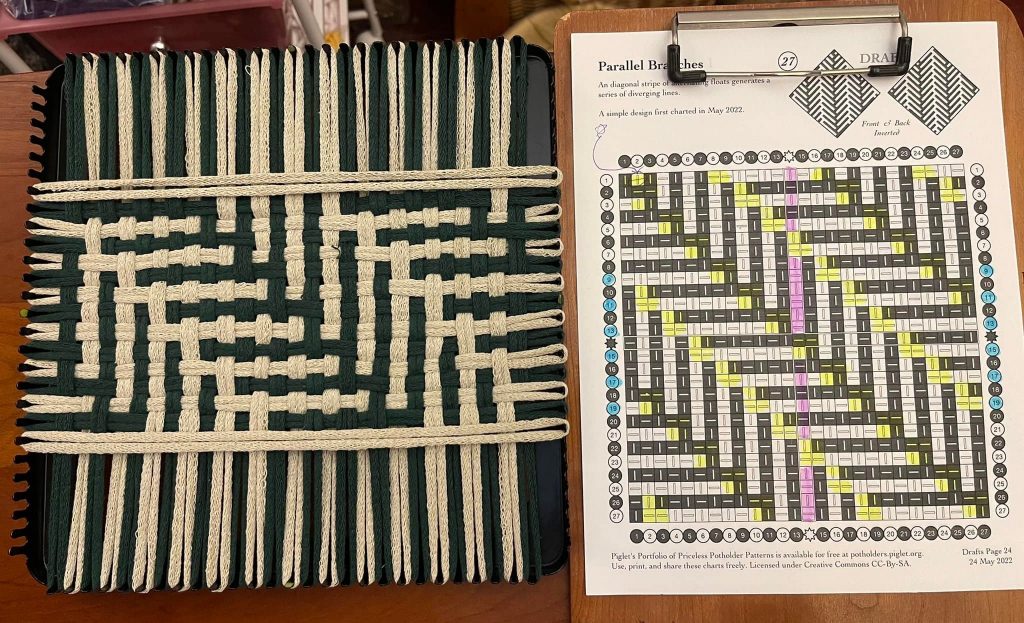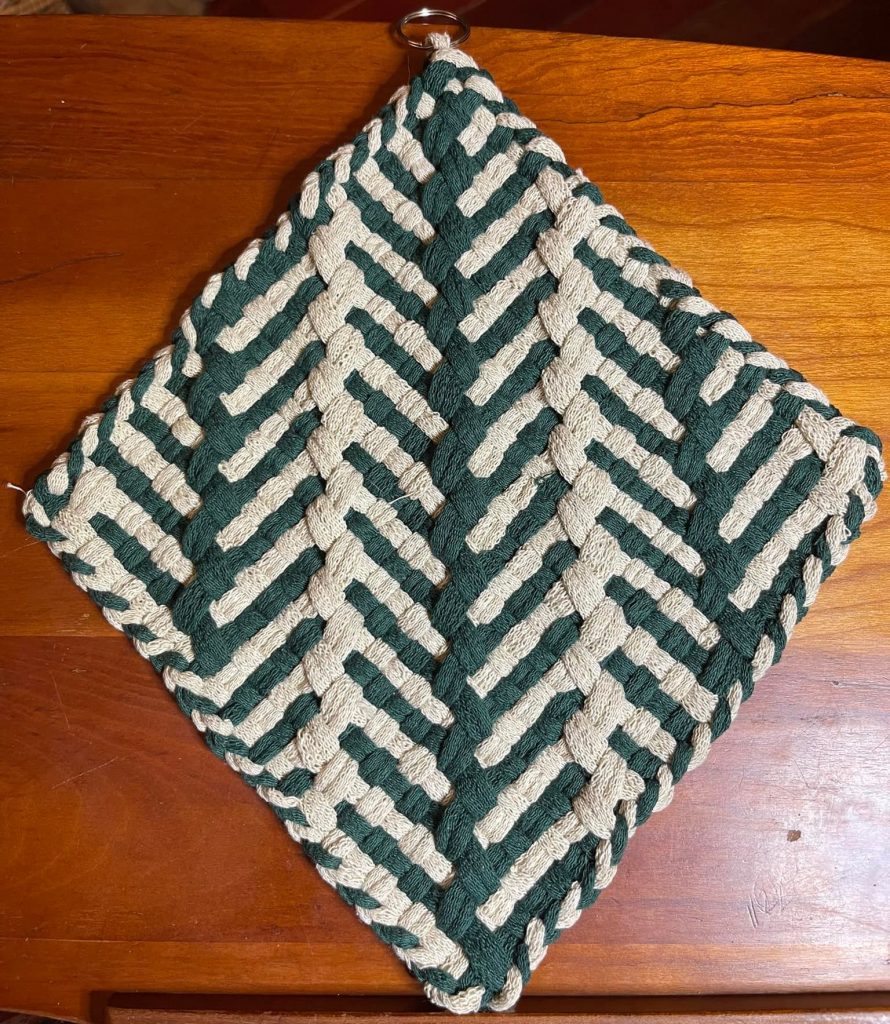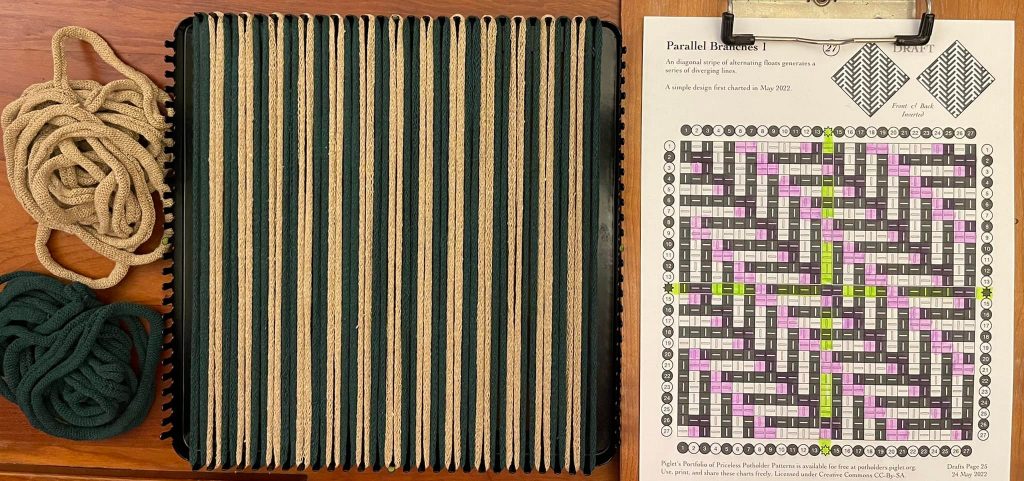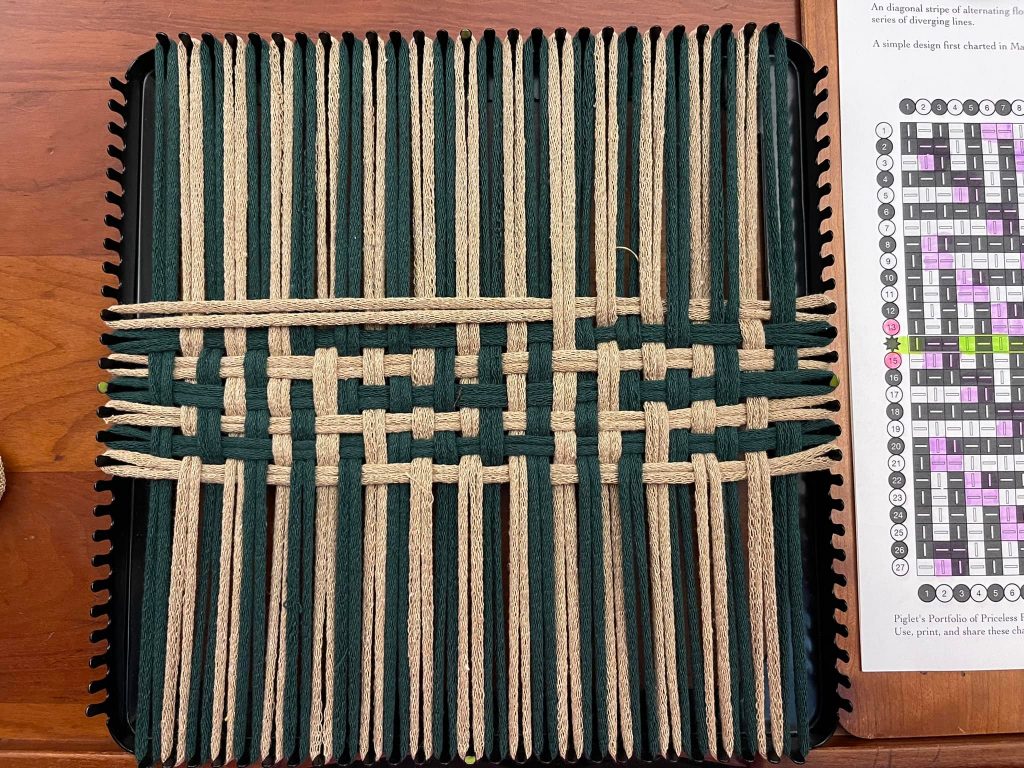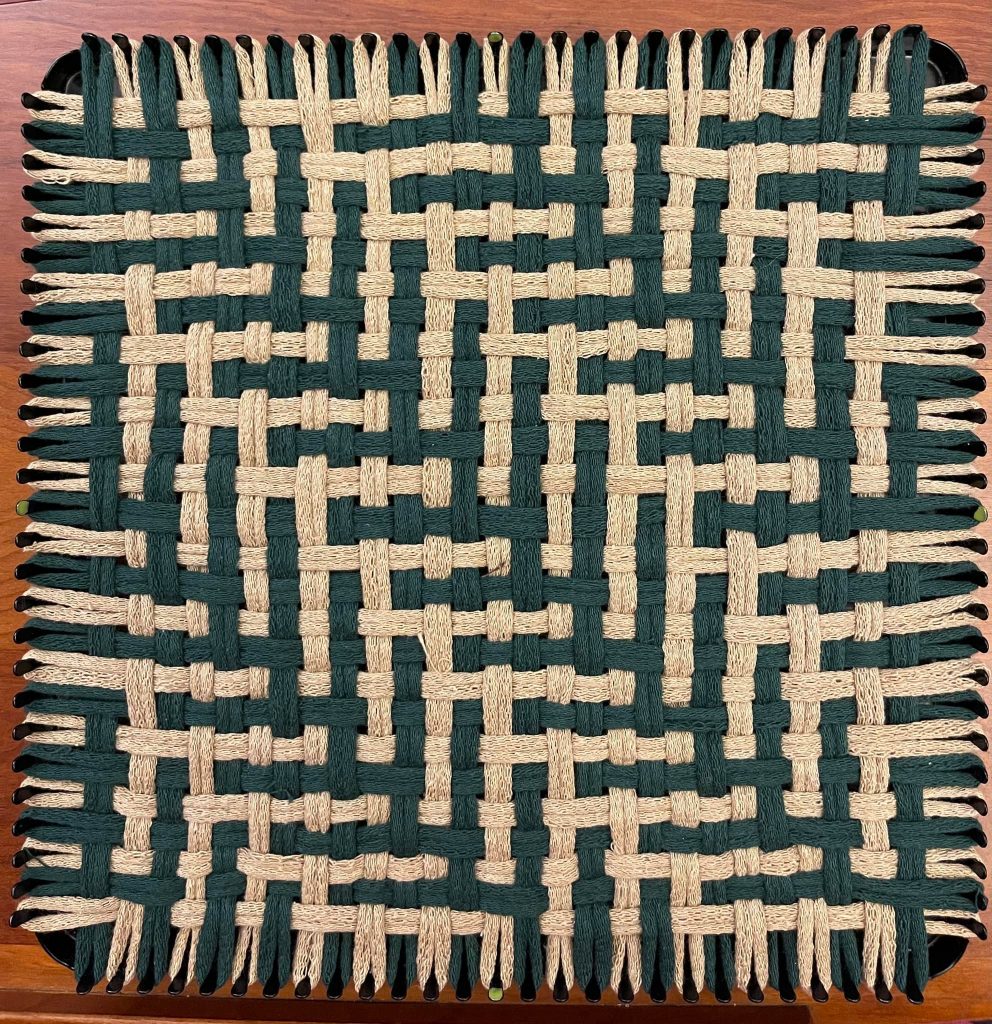 Branch and Root
Working the branch both up and down from the center, with 2/2 twill side sections, you get a very interesting garden effect we called Branch and Root, with a muddled middle (this is the pattern that is just okay). If we can fix the center, this pattern will improve.
The 2/2 twill side variations (instead of the plain tabby of the original Branch pattern) make for a softer fabric overall, slightly thicker, with a bit more drape. The potholder appears more square, as well, because the fabric in the twill side sections draw up on themselves, evening out the disparity from the center vertical seam.