Here is today's fun! Exchanging row/column loops.
I saw an amazing design in the Harrisville Designs potholder competition this summer — and am sad to have mislaid the weaver's name.
Today I was inspired to try it. I quite like the outcome. And there are SO MANY possibilities, my brain hurts.
My first effort was white/blue/silver — and I did not like it when woven. It looks fine in the photo, but did not appeal in the hand. So I pulled out the center square, and patched in a purple center instead. Ripping out its heart gave me a chance to show you the inner structure of the twisted loops.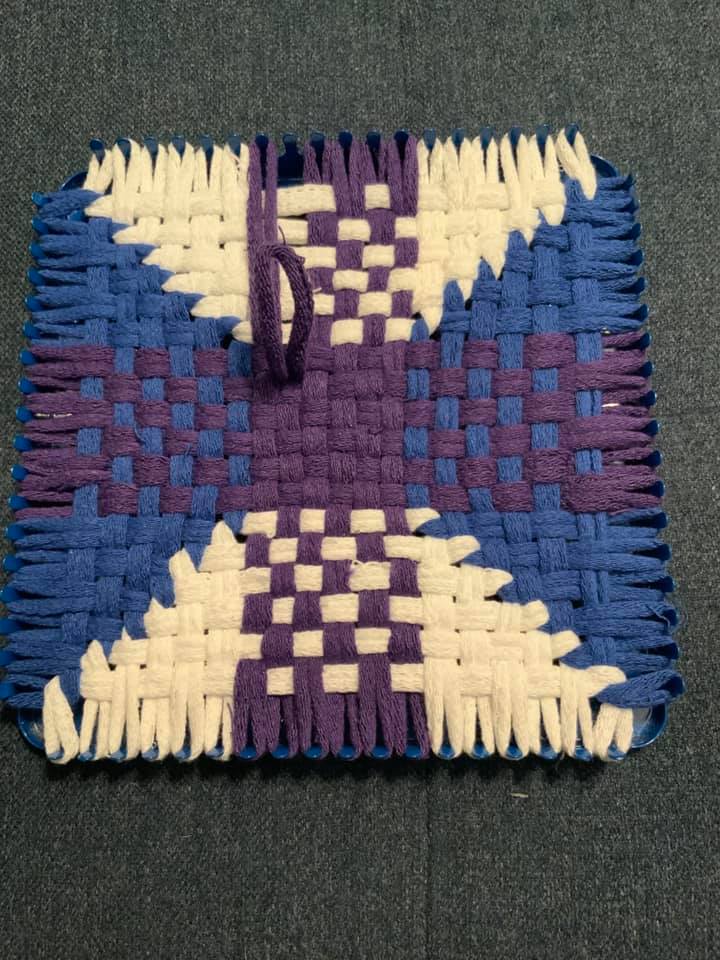 [Originally published to Noreen Crone-Findlay's Potholder Loom Weaving group on Facebook in February 2021.]